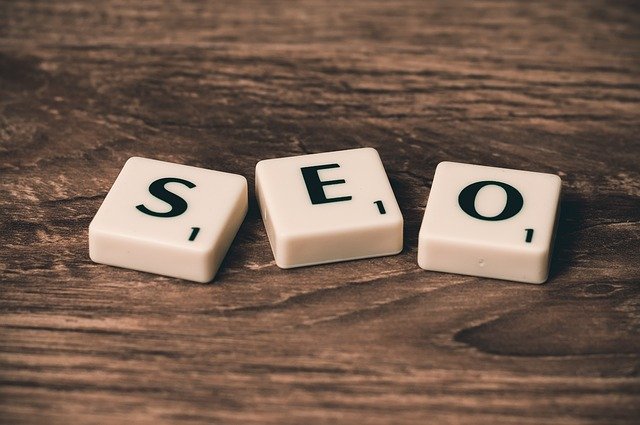 Search engine optimization (SEO) can be very challenging. However, Its a very important skill that you must learn and master if you plan on making some money online without spending money on ads.
There are few things you can learn to help you understand the entire process of SEO to improve your site ranking on search engines.
Here in this post, I will teach you everything you need to know about Search Engine Optimization (SEO). All I need you to do is, read and follow the entire guide that I will be teaching you here. and try not to skip any part of this article. because, if you do so, you might miss some important lessons you should learn about SEO.
A lot of businesses, both online and offline are relying on the internet to hopefully acquire more customers that will lead to sales and income. The process of search engine optimization (SEO) is fairly easy, provided that you understand the different approaches that will get you good targeted traffic. You have to understand the different factors that will make your website more visible to the world.
First, what you need to know before anything else is what search engine optimization (SEO) is. How to do SEO work.
WHAT IS SEO AND HOW IT WORKS?.
Search engine optimization (SEO) is the process of boosting the quality and volume of traffic to a given website via search engines. Search engines will search for a website with relevant content as visitors type in the given keywords through organic or algorithmic methods. Some of the most popular search engines include Google. Yahoo and Bing. SEO can target various types of search like images and local searches.
Search Engine Optimization (SEO) Definition.
Search engine optimization (SEO) has been used strategically by thousands of individuals and companies all over the world to generate higher revenues. It is one of the cheapest ways to advertise your website and get a lot of targeted traffics.
It is important that you learn more about its history first to determine the right approaches that will appeal to your target market.
History of Search Engine Optimization (SEO).
Copywriters and webmasters started to optimize websites for search engines during the middle part of the 1990s since the initial search engines were still cataloguing the early Web. In the beginning, a webmaster can submit the webpage address or URL to different search engines that will send a spider to navigate and crawl the given page.
The spider will gather links from the page and return the information located on the page to be indexed. The second program or indexer, will gather different information regarding the page, like words in the content and location, and all other links contained in the page, to be placed in a scheduler for later crawling.
The Increased Value of SEO.
Website owners understood what it means to increase the ranking of their websites and being visible to their target market through search engine results.
They can then create the opportunity for SEO practitioners using either black hat or white hat. Which I will be explaining to you, later on, this is why I said you shouldn't skip any part of this article. because I will teach you the entire process of SEO.
Danny Sullivan, an analyst of the industry in the 1990s, indicated that SEO may have been coined and used frequently in 1997. Early versions of the search algorithms heavily depended on information given by the webmaster like the keyword meta tag or index files in search engines such as ALIWEB. Meta tags function by giving a guide to every content of web pages.
So, for users to see your website online you must first get your website indexed by search engines. After this, your site or page will be analyzed and indexed based on some algorithms and criteria set by the search engines, thereby giving your site it's ranking. How to do SEO work.
Benefits of SEO.
One of the more obvious benefits of SEO is that It can help improve your site web ranking in search engines, thereby increasing the amount of web traffic that your website can generate.
HOW TO DO SEO Effectively.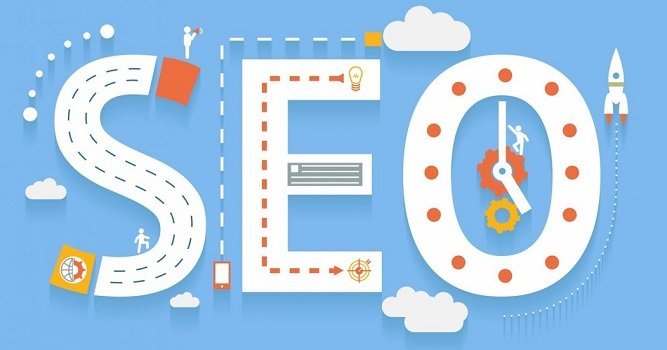 SEO can be very effective provided that you understand your target market very clearly and incorporate the right approaches that will get their attention. There are so many methods and techniques that you can use in SEO, that you do not need to spend so much time and money to get to the right people who will actually purchase your products.
Before applying SEO techniques, first you need to know what SEO KEYWORD is
WHAT IS SEO KEYWORDS?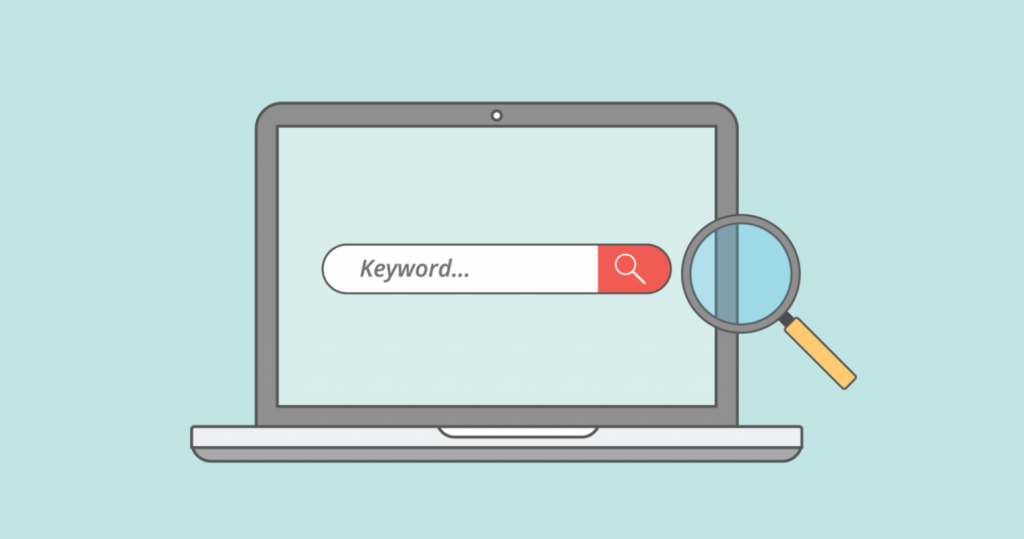 KEYWORDS are ideas and topics that define what your content is about. In terms of SEO, they're the words and phrases that searchers enter into search engines, also called "search queries." They are phrases, let me say questions you put on google to get particular information that you are searching for.
This is one of the most important SEO strategies that you should learn in order to fully utilize the effects of SEO for your site. Make sure that you choose the keywords that will be used all around your site's content, from the title to the body of texts.
It is important that you place these keywords that you want to be found in your title or tags. You don't need to put these in every page in your site, but only on those pages that are relevant to that particular keyword.
Make a list.
The first thing that you should do if you want to be able to use keywords effectively is to start out by making a list of keywords or phrases that are relevant to the content of your site. by doing this it will make you discover more keywords or phrases. also related keywords from the original one that you choose.
Try to avoid using words or phrases that are too general, as this will not help improve your page ranking. and make sure that they are relevant to your site content.
Keyword competition.
Take your time to search for keywords or phrases that your competition are using so that you can narrow down which ones to use, and which ones to avoid.
Use your location.
You can also improve your chances of getting a much better page ranking result if you incorporate your location to the keyword or phrase that you are trying to use.
Let say your business is located somewhere in Minnesota, by simply adding the word Minnesota to your keyword selection (Minnesota second-hand sports cars), you can fair better in your page ranking. SEO keywords work.
Use your niche.
Always try to choose the keyword that you specialize in, or at least the one that offers you with the most profit.
Keep in mind that you want to offer the keyword that best describes your business, but if the search volume of users is leaning towards one that isn't your main product, then you can actually opt to use that keyword instead, just as long as that keyword is still related or relevant to your site's content.
Always invest in good and useful keywords that pertain to your chosen topic. Users can easily find you through the title and content if you include the right keywords.
When writing an article, always write for the benefit of the users. Some of the biggest search engines use very powerful bots that crawl the web. Always make sure that your content and pages are understandable and ignite the interest of your potential readers. You will need keywords in the text, but do not stuff every page. The content should be unique and relevant to the particular product or service that you are offering. w to do SEO work.
Research on the right keywords using different online tools. You can also hire professional ghostwriters to make the most useful articles possible.
Now, I am sure you now know what keyword is all about. Next, you need to know the advantages and disadvantages of SEO. If you have not checked that article, please read the article here. How to do SEO keywords work.
Next, I going to teach you the two techniques used in SEO.
SEO approaches are divided into two namely white hat and black hat SEO.
WHAT IS BLACK HAT SEO?
A lot of individuals still use black hat SEO for a number of reasons. Find out if you should stay with the good side or take some risks as a black hatter.
Black Hat SEO.
Black hat search engine optimization is described as using techniques that will lead to higher search engine rankings. The manner of achieving such ranking is, however, deemed to be unethical and unacceptable by search engines.
Black hat SEO techniques are despised by search engines. Once found, the site or page will automatically be penalized or will suffer visibility problems, thereby rendering it useless for further marketing endeavours.
Black Hat SEO Techniques.
Black hat SEO techniques have a number of characteristics. The first includes the breakage of search engine rules, stipulations and regulations. Black hat techniques also provide poor user experience, because of the unapproved means that are incorporated in the methods.
Black hatters also provide content that is unethical, both visually and non-visually to search engine human visitors and search engine spiders. Black hatters used to be legitimate, but they became labelled as the bad guys after a number of webmasters abused the techniques and incorporated a lot of items that only led to irrelevant and useless searches.
There was a time when online visitors could not successfully research because of the misleading presentations by black hatters. Short term gains can still be achieved by black hatters in search engine rankings, but if you want to develop long term credibility and a solid reputation, you have to follow the right guidelines. How to do SEO work.
Keyword stuffing is the most common black hat approach wherein individuals put too many keywords in their page or site, and nothing else. The keywords can boost your search engine ranking temporarily and lead a number of people into the site who happen to type in the main keywords. They, however, immediately get turned off once they browse the page and find nothing else on it.
Invisible text is another method that you should avoid. It involves placing lists of keywords in white text against a white background to draw more search engine spiders. Search engine crawlers nowadays are much smarter and it also takes away more human users from your page.
Doorway pages are considered fake pages that users never get to see. The approach is intended to draw more search engine spiders but human visitors cannot see anything useful or relevant once they visit the page.
The Effect of Black Hat SEO Technique.
The use of black hat SEO can be very tempting for some, but you have to understand that the effects are only temporary. The site can rank very high for some time, but immediately get banned. You can also lose your credibility by choosing these types of technique.
Now, you know what black hat SEO is. white hat SEO technique is the opposite.
WHAT IS WHITE HAT SEO?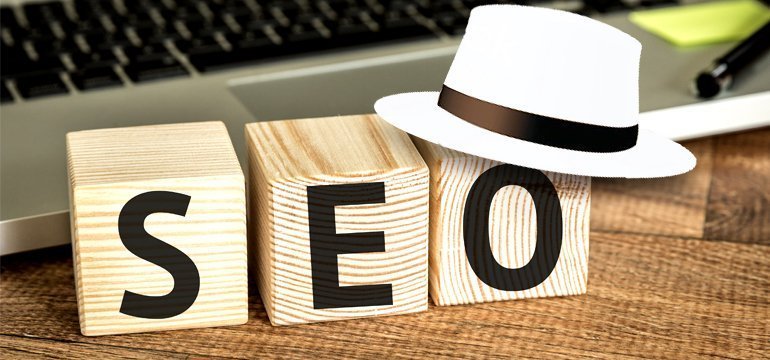 White hat SEO is known as the good or the hero in online marketing. It is also called "the good guy" among webmasters. The individuals who practice white hat methods are penetration testers and ethical hackers who aim to maintain the security and protection among IT systems.
The ethical hackers are generally computer security experts, who ensure that the information system of different sites and companies are kept safe. They use testing methods and other penetration practices and drills to keep black hat practitioners away. The professionals may also be called sneakers.in SEO.
What is the difference between white hat SEO and black hat SEO?.
In SEO or search engine optimization, both white hat and black hat have been applied widely. Black hat SEO methods include spamdexing, wherein search results are redirected to different target pages. The approach is highly against the rules and stipulations of search engines.
White hat methods strictly follow the rules and guidelines given by search engines to ensure that internet users are driven to the right content and pages that rank high in the search results page. White hats lead to results that you can continue to expect over a long period of time, compared to black hats that only find short term opportunities.
If you are still deciding whether to use black hat or white hat SEO, you have to determine the main functions and goals of your business. What are your plans for the long term? White hat SEO is ideal for businesses and companies who expect to boost their reputation and maintain credibility for the longest period of time. Black hats only wait until search engines discover their methods and eliminate them.
Using white hat SEO provides you with the benefit of having a solid reputation in the industry. People will start referring to your brand or company more as synonymous to quality and reliability. You get to gain your market's trust thereby keeping your company secure for the long term.
SEO Strategies You Should Learn.
If you want your business or website to get and maintain a high page ranking in search engines, you need to learn a few strategies that can help you achieve just that. Keep in mind that mastering search engine optimization (SEO) is crucial if you want to have a competitive edge against other sites or businesses that offer the same type of services or web content as you.
The better your search engine page ranking is, the better chances you have of getting higher volumes of traffic to go to your web page or website.
1. Find a quality web hosting service provider
The first thing that you should do is find a good and reliable web hosting provider, one that can assign to every domain an independent and unique IP address.
2. Using Keyword
Choosing the right keyword to use for your website is one of the more gruelling parts of the entire SEO process, especially if you aim to find one that will be most effective for your site search engine optimization. When using keywords for SEO, you just need to follow a few simple steps in order to properly find the right keyword that will do the job.
3. Build links
Creating links will help direct traffic to your site, thereby improving your chances of getting more possible clients for your business. By doing this, you can actually keep the traffic going from your site to another, and then back to your site.
You might think that building links with other sites will redirect traffic away from your site, but It actually does the exact opposite. Instead, it creates a lot of ways for traffic to get redirected to your site through the use of other peoples sites, thereby also helping in your site's page ranking later on, as well as help in getting traffic to go to your site without them having to access your site directly.
4. The more pages and contents you have, the more chances you have to rank.
The more pages and contents that you have created on your site, the more chances you have of getting your web contents discovered by your possible clients. More pages and contents give you more opportunity to increase your keywords on your website. One way that you can keep your page volume up is by simply creating new content, offering a different perspective on a particular topic or keyword that you don't have on your other pages.
5. Quality content.
Having a lot of pages can help improve the chances of increasing the amount of traffic directed to your site, however, if your site cannot offer quality and relevant content to what the users are looking for, then the users will simply click back to the search engine after landing on your site, an act which can have adverse effects on your page ranking.
COMMON MISTAKES IN SEO.
Search engine optimization (SEO) can be a complicated process, especially if you are not very familiar, or well-versed, with the method. A lot of SEO beginners, and even some professionals, continue to commit the same mistakes when they do try to use SEO, thereby making it harder for them to get the results that they desire for their site's page ranking.
Fortunately for you, by simply determining what mistakes they make and avoiding them, you can actually fair off better than those people who commit them.
Wrong or irrelevant keywords
A lot of people try to use popular or common keywords in order to get people to their sites, You may be able to generate traffic using this type of method, but since you are not offering relevant content based on your keyword, people visiting your site will just end up leaving simply because you are not offering any content that they are looking for.
Overuse of keywords
Another mistake people do when they try to optimize their site is by over-using keywords or using them repeatedly in the title, tags and body. They believe that by overloading their site's content with their chosen keywords, they will be able to trick search engines and improve their site's page ranking in the process.
Unfortunately, this is not necessarily the case. Search engines will be able to detect if you are committing the over-use of keywords, or spammings, and if so, your site will get banned from the search engine index.
Conclusion
SEO needs to be consistent and requires a lot of work in your part. Search engine algorithms adjust regularly, so it is important to stay updated with the latest trends and approaches, since some of your methods may no longer work after a few months.
You have to be prepared for the long term and view how your business will continue to grow through SEO. It takes a lot of discipline and patience to see results. At first, your methods may not seem to be working, but as you continue to enhance the steps and process, you can do good business and expand your client base.
Getting Information.
You have to know how to ask the right questions from the right people. Ask for the specific details of your business, and learn more about the industry by talking to experts and other successful businessmen.
Find out how SEO can be used to the fullest and how you can better get in touch with your target customers. One of the most effective methods is to ensure that your web site is easy to navigate.
You need to always have good and fresh content. Update your blog and articles regularly.
Join online forums and discussion boards and talk to your target customers. You can place links in your signature and copy the same articles you have from your web site to boost credibility and reputation. Read other articles and visit other successful web sites.
Find out which keywords will most likely be used by your target customers and use these wisely throughout your articles. You may hire copywriters to help you make relevant and useful articles in a shorter span of time.
Stay Visible.
Include a site map page. Spiders cannot index your pages if these cannot be crawled. You can use a site map and the right HTML and other codes that will keep you visible to spiders. Make sure you have an easy-to-crawl navigation menu.
You may discuss the details with a webmaster to help you improve visibility. If you have a big web site, create many site map pages. Each one should have less than 100 links. All your SEO moves should have an objective. Make use of web analytics software and other online experts to track the right methods and get rid of irrelevant and time-consuming efforts.
The URLs and file names should be friendly to SEOs. Use 2 to 3 hyphens at most to keep your file from appearing like a spam. Use hyphens, not underscore, in your URLs and filenames. Hyphens are considered as "space", unlike underscores.
Relevance Matters.
Always ensure that you have a relevant title and meta description on each web page. The page title is the most vital factor of on-page SEO. It is unlikely to rank very high for a primary term without the word being included in the page title.
Ignore the keywords meta completely if you find that these are not relevant and only confuses visitors. Always write for visitors and users. The content of your site and articles should always be related to your industry and company.
Importance of a domain name.
A good domain name, such as a dot com, can actually play a major role in your sites page ranking, so make sure that you invest in a good domain name. People tend to trust domain names such as a dot com more over other types of domain names, and thus, they tend to look for sites that have this type of domain name.
Do take the time to write good and relevant content in order to ensure that your site would continue to do well against others offering the same thing. Remember that the only way that you can get your site to stand out against other sites would be your sites content.
The earlier a website presents itself in the search results list, the higher number of visitors it will get from the search engine.