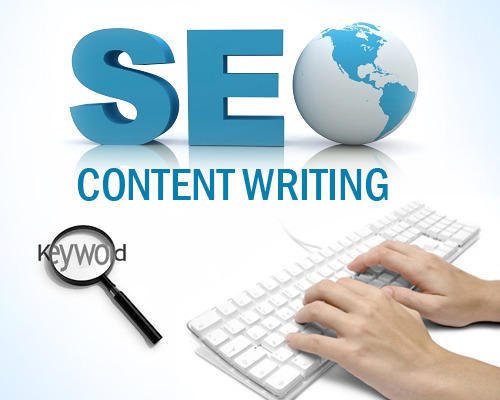 Becoming an SEO Content writer requires some skills to learn. Search engine optimization (SEO) is one of the best online skills you should learn to get a better page ranking in search engines for your website. but there are some things you should be aware of, which is: the type of content you should write about in order to rank high in search engines.
An SEO Content writer write articles that help a website rank high.
When it comes to having a well-optimized website that is visible to search engines, SEO content is the key. Search engines can only crawl, index and understand text… not images, videos, podcasts, or any other form of graphic or multimedia content.
Creating relevant content for your website for SEO requires a different set of skills, and demands you to perform a few tasks other than just simply writing and posting articles.
Here are a couple of things that you should learn if you intend to become an SEO Content writer.
SEO process
What is SEO and how does it work? The first thing you should learn if you want to become an SEO content writer is how the entire SEO process works. I covered the article "Step by step guide to SEO" in my previous post, you can check it out
There are few things you can learn to help you understand the entire process of SEO in order to be able to create relevant articles to what users are looking for, as well as improve your site ranking on search engines
Using keywords
Keywords play a vital role in any SEO. This is one of the most important SEO strategies that you should learn in order to fully utilize the effects of SEO when writing your copy.
A strong, optimized written copy is the most critical part of any SEO initiative. However, before the first sentence, tagline, or headline is written, be sure to identify those keywords and key phrases users are likely to type in search engines.
The first step in the keyword research process is simply to research a list of the words and phrases a searcher might use to find your site or business. The trick here is to be specific. Forget broad terms like "shoes." Focus instead on "running shoes" or "wedding shoes" or "Nike running shoes" or "black patent leather high-heeled pumps."
It can be helpful to ask your friends, family, or colleagues what terms come to mind when they wanna make a search on google, yahoo, bing. After the initial list is in hand, the next step is to determine how useful these terms really are. That's where keyword research tools come in handy.
You have to know where to place these keywords or phrases in your article, such as in your title tags and the body of your copy, in order to help search engines find and index your content.
Avoid overusing keywords where you flood your article with your focus keyword, or else search engines will see your copy as spam.
By running the list of proposed keywords through a keyword research tool, you'll learn how many searchers are actually conducting searches for a given word or term every day, and how many of those searches actually converted into sales.
These tools can also make you aware of words not on the list, or synonyms. This information should narrow down the selections to a final list of keywords. Plug these into a spreadsheet that helps you visualize at a glance each word or phrase's conversion rate, search volume, and competition.
This list helps narrow your focus and concentrates on the most important terms for your content. Don't completely eliminate broad terms such as "shoes" because these give searchers a general feel for what you're offering. However, it's the specific, targeted terms ("pink suede ballerina flats") that attract the targeted traffic at the bottom of the purchase or conversion funnel.
The best keywords have certain characteristics:
Strong relevance – Terms for which you have content to support.
High search volume – What people are actually searching for.
Low competition – Terms with a small number of search
results, that is other pages on the Internet that search engines have
indexed as containing a specific word or phrase.
Write Quality SEO Content
The quality of your articles will also play a major and important role in how your website or the page will do in the entire SEO process. Keep in mind that if you cannot offer users relevant content to their searches, they will likely find it somewhere else, and all of your work in getting them to your site would have been in vain.
After you've determined which keywords to target, both for an overall content marketing initiative as well as for specific, smaller campaigns, it's time to build content around those terms. Bear in mind that search engines reward high-quality content more than virtually anything else out there.
This is why content aggregation is fine (and relevant), but also why aggregation should almost always be regularly supplemented with well-written and researched original content. A major way that search engine algorithms to determine quality content is by examining how many links there are to specific pieces of content.
What to Avoid When Writing SEO Content
There are some things you need to avoid when writing your copy.
Duplicate Contents
An automated robot visits every page in the index. The content is acquired to be analyzed at a later time. Duplicate content in SEO is actually any web content that is considered to be similar to another website. Search engines have actually implemented new filters specifically to monitor these types of deceitful attempts.
What is considered as duplicate content?
Duplicate content is by simply taking content from another website or page and reorganizing it to make it appear dissimilar to its original form.
Distribution of copied articles by other sites other than the one that distributed the original article can also be considered to be duplicate content.
Search engines filter for duplicate content by using the same means for analyzing and indexing page ranking for sites, and that is through the use of crawlers or robots.
These robots or crawlers go through different websites and catalogue these sites by reading and saving information to their database. Once this is done, these robots then analyze and compare all the information it has taken from one website to all the others that It has visited by using certain algorithms to determine if the site's content is relevant and if it can be considered as duplicate content or spam.
How to avoid duplicate content?
One way that you can avoid plagiarism is by checking yourself if there are duplicate contents of your page. Just make sure that you avoid too many similarities with another page's content for this can still appear as duplicate content to some filters, even if it isn't considered to be spam.
Conclusion
You can improve your website rank in the search engine when you write quality, relevant SEO content. There are a lot of ways that you can improve your site's page ranking in search engines, unfortunately, not all of them are good. Some people employ certain methods in acquiring a high page rank in search engines, such as the black hat technique. Search engines can detect these and ban your website.
Avoid keyword stuffing. In the past, overstuffing articles and site content with the same keyword may help improve ranking, but search engines are smarter now and can determine if your content is natural or no longer of good quality.