I get this question often.. here in this post, I am going to show you how to add your business on google and get customers to locate you.
Google My Business is a free tool that Google offers business owners or their agency of record to manage their business locations, otherwise known as local listings, within Google Maps. It basically offers all of the tools
and insights you need to market your business in Google Maps, hence the term local marketing.
About Google My Business
Google's My Business feature puts you right on the search engine map (literally), in organic results so that your clients can find you quickly and easily.
What is Google Maps
Google Maps is a web mapping service developed by Google. It offers satellite imagery, street maps, 360° panoramic views of streets (Street View),
real-time traffic conditions (Google Traffic), and route planning for travelling by foot, car, bicycle (in beta), or public transportation. The operating system has more than 2 billion active devices
which utilize the platform per month.
Now let's talk about the steps you'd take to set up a Google My Business listing. First, you'd visit google.com/business and click "Manage Now."
A page will appear, click on "Add your business to google"
A form will appear. Enter your legal business name (no nicknames or slogans). Also, don't use ALL CAPS unless that's part of your official business name.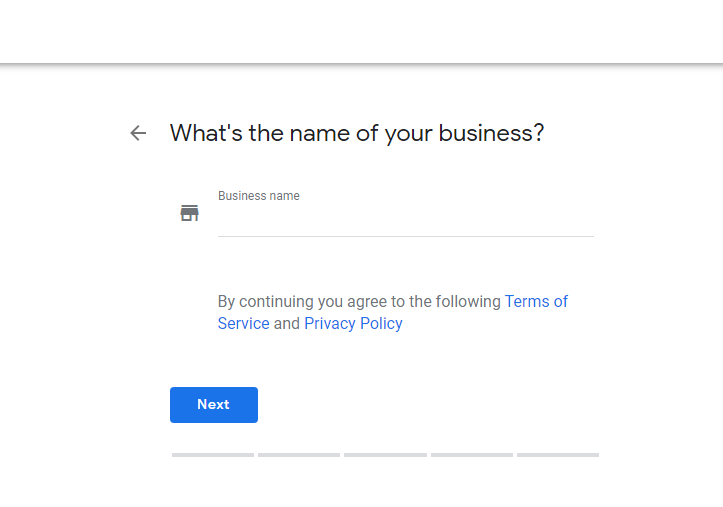 Next is to add your business categories. you'll need to select a business category. To do this, first think of how you'd describe your business, like "Ice Cream Parlor" or "Dentist."
Next, add your business location. If your business has multiple locations, don't add extra info like cross streets.
If you're a service-based company without a storefront (like a plumber who serves a certain neighborhood), you can click "I deliver goods and services to customers at their location" to have your service area appear on the map instead of your actual physical location.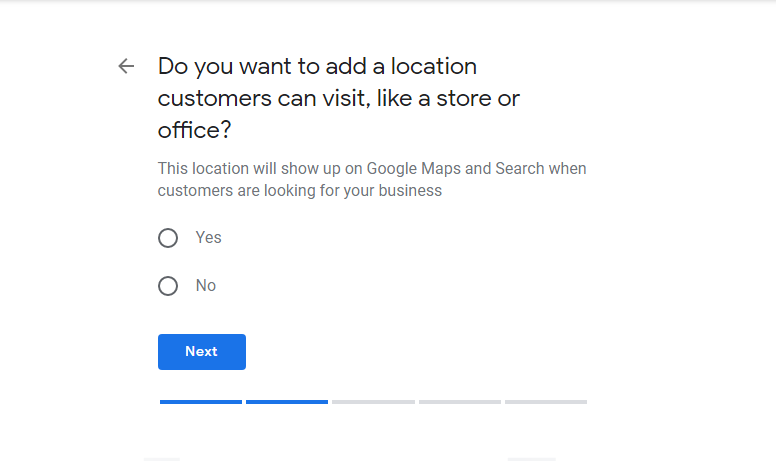 Next is to add your contact details, if you have a website, add it.
Click "Next" and click "Finish" to verify your business
Usually, this involves requesting that Google My Business send a postcard to your business address. Once you get the card, enter its verification code into your account to complete verification.
This verification process is hugely important because it improves the chances of your business listing appearing in search results. Also, any changes you make to your listing will only go live after it's been verified.
Once the verification process is complete, you can respond to customer reviews and see "Insights" reports that show you how people find your info on Google
After you have requested for verification, you can continue to add other information… such as your business hours, business description, photos of your business. e.t.c
You can skip this steps and add them later.
Click on
Click "Continue" to go to your dashboard.
Here's how it works: Let's say someone searches for Boutiques Shops, which has been verified by Google
Here is how it will appear.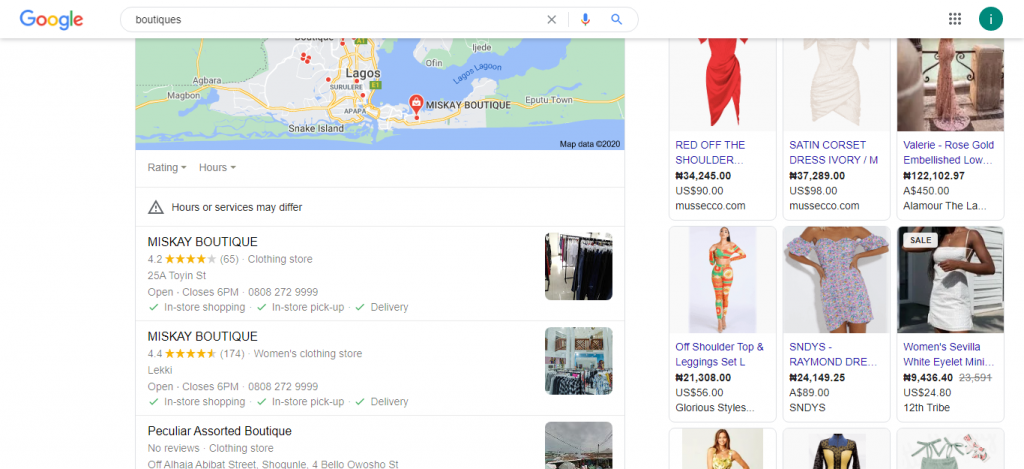 Let say someone searches for Realjossy on the internet. Here is how it will appear.
Now you have added your business online. but it doesn't end there. You have to optimize your Google my business page from your dashboard so that you can rank the top position when people within your location search for your business online.
You can do that by reading this article… How To Optimize Your Google My Business
If this article helped you, please share to help others.