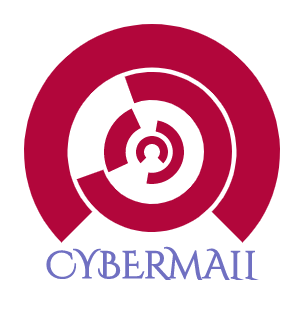 Cybermalls are Internet shopping centers and are popular online businesses. A cybermall is basically a Website that contains different categories of online stores that people can visit to purchase goods and services that they are interested in.
There are typically four types of cybermalls: (1) geographically specific cybermalls (e.g., New England Craft Mall), (2) product- or service-specific cybermalls (e.g., Outdoor Adventure Mall), (3) industry-specific cybermalls (e.g., Financial Services Mall), or (4) demographic-specific cybermalls (Seniors Mall).
The type of cybermall that you will start depends on your online objectives, your target market, and the types of products and services that you sell.
Cybermalls usually offer businesses two options: (1) The business can have its site listed in the cybermall with a link out to its Website, or (2) the business can have a storefront developed within the cybermall.
There are several ways that you can generate revenue with this type of business. Typically, businesses pay the cybermall an initial setup fee for having their site listed in the cybermall, and then they pay a monthly listing fee or a percentage of all sales made from the referral.
You can also sell advertising in the different categories of your cybermall. This advertising is usually very appealing
to online businesses as the exposure is highly targeted.
Skills Needed to Start a Cybermall Online Business
Knowledge of online advertising techniques is an asset to run this type of business. If you decide to launch a cybermall, you are going to have to ensure that you are generating as much traffic as possible to your website to make it appealing to possible vendors.
To do this, you are going to have to dedicate a lot of time implementing various Internet marketing techniques to create a constant flow of traffic to your site.
Knowledge about electronic storefronts, shopping carts, and electronic commerce would also be an asset.
Also Read: How to start a Beauty Product business
Cost to Start a Cybermall Online Business
Initially, you will have to pay for the design and hosting of your Website, computer hardware, computer software, a scanner, and a printer. If you currently have some of these items, your initial start-up costs will be considerably lower.
You should expect the cost for Web hosting to be considerably larger than that for a typical online business due to the high volumes of traffic that your website is going to receive and the space needed to set up vendors on your storefront.
Either you will have to purchase storefront software, equipped with electronic shopping cart features, or you will be responsible for developing this in-house.
If you plan on setting up a mailing list, you will also have to purchase mailing list software to help you organize and maintain your mail lists. It would probably be in your best interest to purchase comprehensive Web traffic analysis software to track where your Website visitors are coming from.
This information can be great for future marketing opportunities. Other costs that you will incur are related to the promotion of your Website. Estimated cost is $1,000 to $5,000 to start.
Number of Employees Needed to Start a Cybermall Online Business
The number of employees needed to run this type of business is one full-time individual and potentially one part-time employee. Initially you are going to be responsible for the mass promotion of your cybermall through various online
mediums.
This is going to be a very time-consuming task as a high volume of traffic is imperative for the success of a cybermall
Also Read: How to Start an Online Banner ADs Design Business
Online Marketing Techniques for Cybermall Business
Launch a strategic banner advertising campaign on Websites frequented by your target market. These sites could relate to the specific products, industry, or geographic location that your cybermall represents.
Develop a viral marketing strategy whereby people can "Tell a Friend About This Product" via your site. This will spread the word about your site.
You could hold a weekly or monthly contest on your Website for a free product offered by one of your vendors. The vendor donating the product could be your Featured Vendor. You could ask people if they would like to be notified of the winner via e-mail. This e-mail will encourage them to return to your site to reenter your contest, thus re-exposing them to your website.
Develop a sponsored listings campaign to bid on appropriate keyword phrases with the popular search engines.
Develop as many links as possible from Websites, directories, and meta indexes related to your target market. These sites should relate to the specific products, industry, or geographic location that your cybermall represents.
Conclusion
You should ensure that your home page has an attractive interface with easy navigation throughout your site. Just like in a traditional retail outlet, visitors will not stay on your site if the environment is not appealing.
Also, if some of your vendors choose to simply be listed on your site with a link out to their site, you should develop the interface so that the visitor doesn't actually leave your site.
What you can do is have your vendor's site appear within a frame on your site. This enables the visitor to continue to navigate throughout your website without having to click back in his or her browser.
To keep your cybermall fresh, you should try to update your website on a regular basis. Consider having a What's New page on your website. You could ask visitors if they would like to be notified via e-mail when new items or affiliates are added to your cybermall. This would be a great way to generate repeat traffic from your site.
Also Read: How to Increase Sales In Affiliate Marketing
If you are going to provide vendors with merchant account and payment processing services, you should ensure that none of your vendors engage in fraudulent activities. Since they are going to be using your merchant information, you should ask for credit references before allowing your vendors to do this.
Vendors are going to want to be listed in your cybermall for one reason— increased exposure. To ensure that this happens, you are going to have to do whatever you can to promote your business online and offline.
Additional Income
As a cybermall operator, you can also offer additional services to vendors such as secure online ordering and payment processing, product search capabilities, and electronic shopping cart features.
You can also provide vendors with a standard storefront development model, which enables them to easily set up
their virtual presence in your cybermall. All of these features are available to potential vendors at a price, which means that there are many different ways for your cybermall to generate additional income.
This business has strong international potential. Since you are representing businesses that are selling their goods or services online, your cybermall would appeal to everyone.