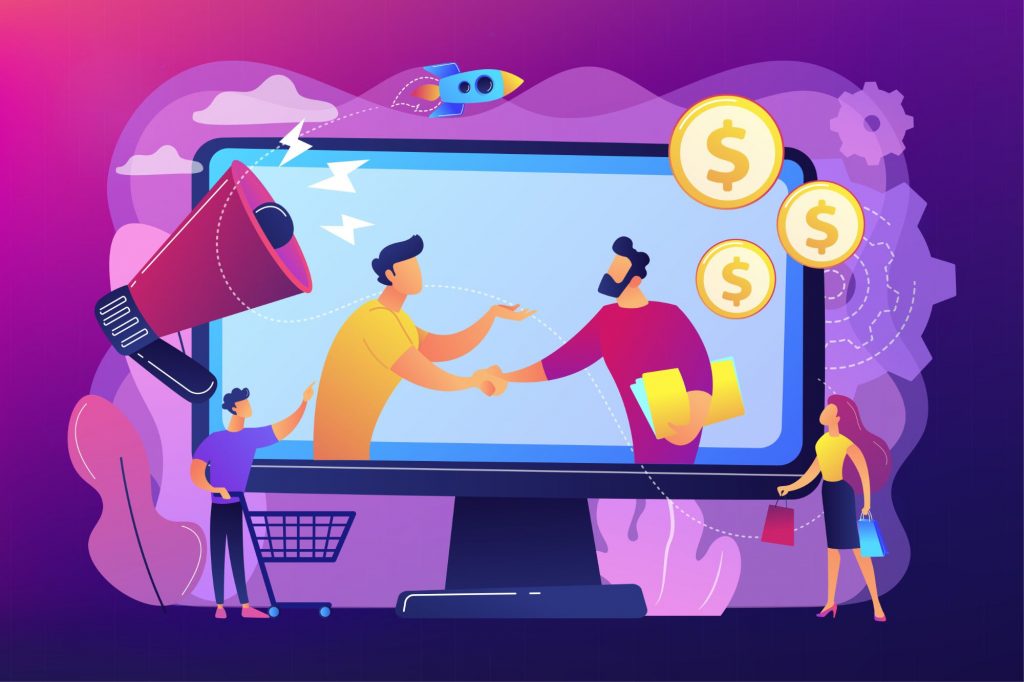 In this article, I will share with you the best affiliate plugin for WordPress you can install on your WordPress website. Starting your own affiliate program is the easiest and fastest way to increase sales and explode your profits when selling products or services online.
An affiliate program is an automated advertising campaign that will promote your product or services round the clock
Best Affiliate Plugin For WordPress
Running your WordPress site with an e-Commerce plugin or solution? WP Affiliate Manager can help you manage an affiliate marketing program to drive more traffic and more sales to your store.
It makes it easy to facilitate affiliate management. It would track referrals and provide real-time reporting. You can set the affiliate rates and payout for automatic or manual payments through PayPal. You could have unlimited affiliates and ads as much amazing at the price of 0 dollars.
Affiliates Manager integrates with some popular e-commerce solutions. It integrates with:
Simple Shopping Cart
JigoShop
iThemes Exchange
WP eStore
Sell Digital Downloads
S2Member
Stripe Payments
You can add as many banners or text link ads as you wish. Plus, you can easily activate or deactivate creatives as needed.
Affiliate WP
The next best affiliate plugin for WordPress is Affiliate WP. It's an affiliate system with lots of add-ons and features to choose from. It includes tools such as referral plus coupon tracking, affiliate management, real-time reporting, e-commerce integration, email tools, shortcodes, and more. It costs 99 dollars.
Thirsty Affiliate Link Manager
Thirsty affiliate link manager is among the best affiliate plugin for WordPress I will be sharing in this article. It adds a few links to the WordPress editor so you can add affiliate links. You create the links in a dashboard and then save, redirect and smarts on clicking. It also gives reports and statistics so that you can track your affiliate link clicks. It has a free and a pro version that costs 49 dollars.
Thirsty Affiliates gives bloggers the tools they need to monetize their WordPress website with affiliate marketing. No complex setups. It's just another post type in your admin and another button on your Visual editor.
When you are writing blog posts, you can highlight a word and click the "TA" button. This works just like the built-in link tool, you can search for the affiliate link you created earlier by name.
You can group your affiliate links into hierarchical categories. eg. placing all Amazon links within an "Amazon" category, or all software links in a "Software" category.
You can also add images and banners to your affiliate links and recall them for easy insertion when writing your content. Comes with built-in reports so you can explore, over time, how much your affiliate links have been clicked and what is popular on your site.
This affiliate plugin for WordPress is best for bloggers. if you are in different affiliate programs and have a blog, this plugin is best for you.
You can create click links, import or export and track monthly or lifetime clicks. You can get premium add-ons for your statistics, geo-specific links, AB testing and a broken links checker. This plugin is free.
SliceWP
SliceWP makes it easy to connect to your favourite eCommerce platform such as WooCommerce along with Easy Digital Downloads and more. It's probably the best affiliate plugin for WordPress out there. It has an automatic tracking of commissions.
Features
Unlimited affiliates
Affiliate area
Auto-approve affiliates
Custom affiliates promotional links
Credit First/Last Affiliate
Affiliate Own Commissions
Affiliates Email Notifications
Unlimited creatives
Custom Affiliate Fields
Reports
PayPal Payouts
Product Commission Rates
Affiliate Coupons
Affiliate Commission Rates
Custom Conversion
Affiliate Social Share
This plugin automatically adds affiliate links to your content. It also doesn't modify your content. Instead, the links are added when your content is displayed. It includes an admin panel where you can make all of your adjustments and you can get it for free.
Ultimate Affiliate Pro
Ultimate affiliate pro is the best affiliate plugin for WordPress anyone can recommend. You can set up a multi-level marketing strategy where your affiliates create their own campaigns. You can set up different rewards and amounts based on ranks and special offers. It includes a lot of integrations, coupons, notifications, QR codes, affiliate links, reports and lots more for 69 dollars.
Ultimate Affiliate Pro is the newest and most complete Affiliate WordPress Plugin that allow you provide a premium platform for your Affiliates with different rewards and amount based on Ranks or special Offers.
You can turn on your WordPress Website into a REAL business and income machine where you just need to sit down and let the others work for you!
Each Affiliate can create his/her own marketing Campaign and brings more Affiliates via the "Multi-Level-Marketing" strategy.
It has both a free and a 59-dollar pro version that helps you run an affiliate marketing program, manage unlimited affiliates and integrate them into any type of platform. Commissions are built-in so you don't have to manage them and it also includes a partner referral program for multi-level marketing.
Adsanity
This affiliate plugin for WordPress makes it easier to insert self-hosting and network ads anywhere on your website. It has lots of add-ons available to detect ad-block software, display them based on conditions, google analytics, custom ads sizes, widgets and more. It costs 49 dollars.
Affiliate Royale
It provides a personalized dashboard that your affiliates can log into, you can track affiliates performance, check clicks and sales. The affiliate program integrates with your shopping cart. It doesn't require monthly payments for a percentage of the affiliate transaction. It costs 85 dollars.
SUMO Affiliates Pro
SUMO Affiliates Pro is a Comprehensive WordPress Affiliates Plugin using which you can run an affiliate system on your existing WordPress Site. You can award affiliate commissions for actions such as Affiliate signup, Form Submission, Product Purchases, etc
Also Read: Affiliate Marketing Mistakes to Avoid
WordPress & WooCommerce Affiliate Program
WordPress and WooCommerce Affiliate Program is an affiliate plugin for WordPress. This plugin helps you to market your products through your affiliate team and through which you can generate more income from your eCommerce site by having more visibility and higher traffic.
Amazon auto links
This plugin makes it easier to manage your amazon affiliate links. You choose your categories and it automatically set up links with your affiliate ID. You can insert the ads as a widget, as a shortcode or within your themes PGP. You can customize the uploads or use custom templates. You can download it for free.
Create a text affiliate link without having to go to Amazon. A pro version is available for 47 dollars that has images, product information blocks, amazon buy buttons, pop-ups, cloaking, add to cart, automatic localization and support for multiple affiliate ID's.
This plugin lets you add your own affiliate program to your Woo-commerce website. It has a free version and several pro versions starting at 59 dollars. It creates referrals automatically once sales are made. You set the commission rate. In addition, it includes an advanced integration that synchronizes the referrals with their order status.
Let Review
Let's Review is a WordPress review plugin to add beautiful responsive and modern review boxes with valid JSON-LD schema to your posts. It is Gutenberg ready and adds various exclusive Gutenberg review blocks, making it easier than ever before to add beautiful and comprehensive review boxes.
You will find lots of illustrated options and speedy drag and drop options that allow you to add unlimited criterias, positives and negatives. And you can even monetize your reviews. you can add unlimited modern affiliate buttons with unique animations to your reviews.
Just like the previous option, this plugin makes it easy to create your own affiliate program with woocommerce. The plugin adds the affiliate id to properly credit the commissions and you can create the affiliates. The plug-in manages the affiliates and keeps it running total for each one. Also, affiliates are provided with their own dashboard. You can view the commissions, reports, etc. This affiliate plugin for WordPress is free.
Also Read: Best Web Hosting Affiliate Marketing Programs
Goaffpro Affiliate Marketing
Goaffpro is a complete affiliate and influencer marketing solution for your store. With Goaffpro, you can set up a custom branded affiliate portal for your store in just 5 minutes.
Affiliates can share their link and the coupon on Facebook, Twitter, and Instagram, as well as in emails and web pages. You can pay your affiliates via PayPal Payouts (from within the app itself), or any custom payment mode